The Limeliters Mailing Lists
Traditional and Electronic
---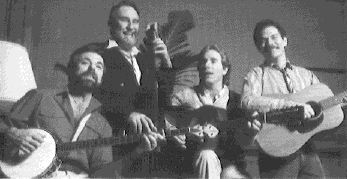 If you are a Limeliters fan like I am, you can subscribe to two kinds of mailing lists!
1. First, The Limeliters maintain a traditional mailing list by which they can keep you advised of their appearances, recordings, and any other releases.
To get on this list, mail your name, address, city/state/zip, and e-mail address with any comments to:
Limeliter Productions
8581 Santa Monica Blvd, #170
West Hollywood, CA 90069
www.limeliters.com
2. If you are interested in receiving an occasional e-mail announcement about The Limeliters or this web page, please contact me at: harold@planetaryexploration.net
Please share your Limeliters' stories, and contribute your ideas, information, and resources to be placed on this Tribute to The Limeliters!
---
Regardless of whether you want to join a mailing list, please sign my Limeliters Guestbook and share your comments, or send me, Harold Wood, an e-mail with your comments or suggestions at: harold@planetaryexploration.net
You can also read what others have written in the Limeliters Guestbook.
---
---
This page is maintained by Harold Wood.
Please let me hear from you if you'd like to share Limeliters music appreciation!
E-mail: harold@planetaryexploration.net
---
Last update: August 1, 2001